pleb.fi
🎶 the plebs are back in town🎶
badder
BIGGER
but most importantly…
PLEBBER
april 4-5th 2022 in miami (hialeah area)
its sapioszn
get in loser we're buidling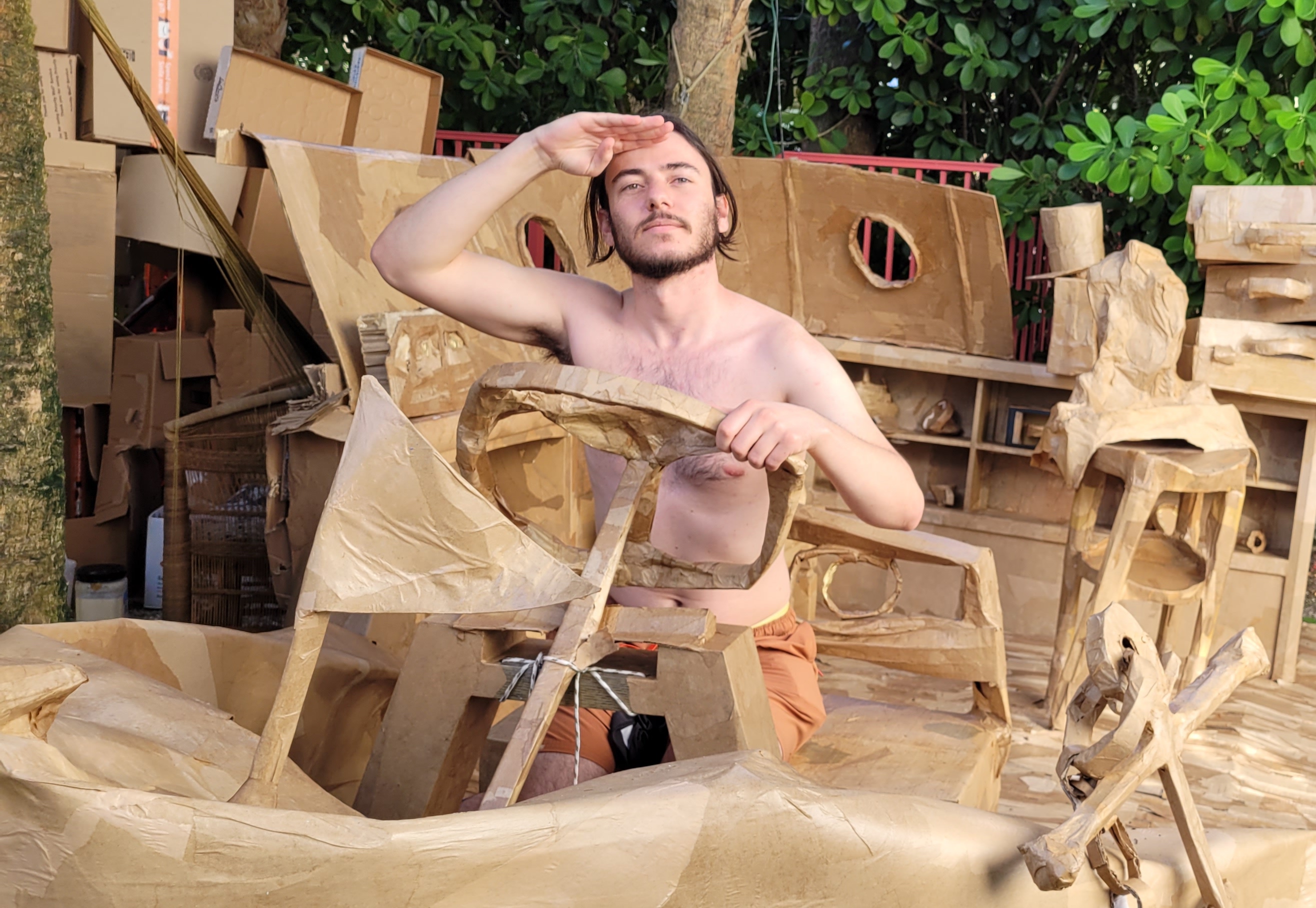 if you dont come you will have to turn in your pleb card
come for 2 days of hacking, mentorship, workshops, and discussions on how to contribute to bitcoin functionality accelerationism and build kickass applications on bitcoin using sapio, taproot, ctv, and more. we'll also get into how to get your project funded either traditionally or through new age pleb means.
also food. some kind of party after. fun.
APPLICATIONS: CLOSED
note: we had a limited number of scholarships available to support women (with flights/hotels/childcare expense/etc) to be able to attend pleb.fi with thanks to our sponsors. if this applies to you, please fill out the form above! not a woman, but still need some help? let us know in the form and we'll do what we can!
with gratitude to…
convenient hotels to stay at
The hotels near miami springs slightly north of the airport will be pretty convient. as would the Holiday Inn Miami West - Airport Area. but really you can stay wherever. miami isn't too big. brickell is nice if you dont mind like a 20 min uber. im staying in an airbnb. but you probably dont care about that.
the actually event venue we're keeping a bit hush for opsec reasons, if you really gotta know DM me but we'll let you know sooner.
prepping for pleb.fi / gimme homework?
the best thing you can do is to prep by learning rust.
you dont gotta be an expert, but a little bit goes a long ways to making you able to follow along with all of the content.
des is organizing some noobschool content / office hours leading up to the event that you're encouraged to join.
the rust website has some really great exercises.
see also the resources & readings section at the end of this site.
what the fuck is happening?
to be tweaked as we confirm more content
key dates
see below for exact agenda.
mon april 4th morning-day: workshops + talks
mon april 4th evening: hackathon kickoff
tuesday april 5th morning: hackathon
tuesday april 5th afternoon: hackathon judging & demos
other fun around the event
pleb.fi is the 4th/5th, but there's some other nearby bitcoin stuff the 6th-10th.
what is this "hackathon" you speak of
it is the friends you make on the journey. we will have a <24 hour hackathon sprint starting after the workshops (please sleep tho) for plebs to build and showcase innovative ideas for the bitcoin ecosystem. don't have any ideas or friends? the workshops will surely inspire.
there will be prizes. a bevy of them (subject to change till the event starts – we'll likely add some category prizes & nudge the main prizes if we have the budget to).
basic rules
no cheating allowed – while it's OK if your submission is part of a larger project or ecosystem (e.g., you build something using sapio or an extension to sapio), the point is to try out new things and explore. there's no firm rule here – we'll know cheating when we see it, and disqualify at our discretion. when in doubt, ask an organizer if your project is in the spirit of the event.
we love teams; but we also love to see lots of projects. to strike the right balance, teams may have up to 3 attendees.
to make the event more inclusive, you can also have a 'remote only' +1 teammate, just let us know in advance who they are. in the spirit of getting real remote participants, we encourage remotes to be e.g. 2 hours+ away from miami (if you see them during the event in person it's a disqualifier). interested in being a remote hacker? either ask your friends attending or sign up to share your info with teams.
How To Win
look, judging is subjective. at this event we're going to try to evaluate on 3 categories:
did you learn something new that others can learn from
does what you're building work towards solving a real unment need
is what you're building non-obvious
did you make use of something cool from any of the lectures throughout the workshops
you can work on whatever you want! a really nice project built in python doing something on the lightning network could win, absolutely. but, the focus of this particular pleb.fi is on the bitcoin rust ecosystem, on smart contract related stuff like sapio and miniscript, and on building decentralized infrastructure. if you just do something cool based on things you already know, it's not a DQ, but we're going to value people trying out new things. most importantly…
BUILD WHAT MAKES YOU THE MOST EXCITED
that matters most.
we'll adjust these rules as the event draws near; ask any clarifying questions in the telegram.
tHe PlEbIaN aGeNdA
day 1 workshop : april 4th 2022
topic
speaker
description
start
end
breakfast

your belly

bagels bagels bagels bagels bagels bagels bagels bagels bagels bagels bagels bagels bagels bagels bagels bagels bagels bagels bagels bagels bagels bagels bagels bagels bagels bagels bagels bagels bagels bagels bagels bagels bagels
8:00 AM
9:00 AM
kickoff & morning meditation
get your head in the right place for a great day
8:55 AM
9:00 AM
Udiverse vs President of Shitcoin Island
these two twitter legends are coming together for the first time ever IRL to debate (or will it be more of a friendly chat?) about the future of bitcoin. udiverse is well known for his laissez faire attitude when it comes to crypto -- if the people want to eat cake, let them eat cake. shinobi, on the other hand, is known for his 10000 RPM twitter tirades promoting shitcoin abstinence. what will happen when we put them 1v1? your guess is as good as mine.
9:00 AM
9:30 AM
will the real plebs please stand up?
we call ourselves plebs as a reminder that bitcoin is here to serve the outsiders. but who are the real outsiders to the financial system? who may not have ever had a credit card or a bank account? how do we build for them? what tools will help bitcoin reach them?
9:30 AM
10:00 AM
jeremys guide to drunken rust programming
some would say rust programming is hard... others would say you are not drunk enough. learn how to cut corners, just don't drink and #[derive]
10:00 AM
10:30 AM
bdk primer
to bdk, or not to bdk. danielas gonn give us the answer.
10:30 AM
11:00 AM
wasm primer
wasm is awsum; if wagmi yagni. quick demos, get comfy with the concepts.
11:00 AM
11:30 AM
bdk workshop
get ur hands a lil' dirtier with this demo project
11:30 AM
12:00 AM
lunch
taco bar
12:00 PM
12:30 PM
sapio speedrun
im gonna show you some cool shit. you're gonna have a lot of questions, i'm not gonna answer them (yet). the goal here is to show you the good so you know it's real. then we'll go over how you can get this stuff running on your system. Mainly, you need to follow this guide https://rubin.io/bitcoin/2022/03/22/sapio-studio-btc-dev-mtg-6/
12:30 PM
1:00 PM
not-so-mini-script
miniscript is cool but what is it really tho. we'll try to answer that and think mostly about how to use it.
1:00 PM
1:15 PM
sapio architectural overview
how is it built? what is it even
1:15 PM
1:45 PM
what's CTV got to do with it (got to do with it)
an overview of what the opcode is and how to think of it in terms of what we just talked about.
1:45 PM
2:00 PM
lets actually get this thing running
2:45 PM
15 cool hackathon ideas in 15 minutes
2:45 PM
3:00 PM
teams that <> together <> together
christopher is going to lay out ground rulez on how to swipe-right and swipe-left politely on each other and find some other plebs to work with, as well as what sorts of ingredients go into making a team winners in the long haul.
3:00 PM
3:20 PM
hackathon teamfinder
Hackathon TeamFinder... maybe you don't have a team yet or could use a hand... we'll do some sort of garish annoying icebreaker thing but at least you'll get to meet some new people you wouldn't have otherwise.
3:20 PM
3:45 PM
a torrid affair
alekos is going to give us the skinny on how to use libtor / tor hidden services to architect and expose your applications securely and portably. believe it or not, it's actually easier than setting up dns and cooler.
3:45 PM
4:15 PM
TDB tdb
calvinists do not believe in this talk
4:15 PM
4:45 PM
the gang tries to fund a bip-119 security audit
there is a bug bounty program for ctv that was formed over a series of tweets over a couple days that has about 5.5 BTC in it, but is formed as a loose group of people, basically a DAO. ariel is going to describe the process of creating an managing a bitcoin development non-profit dao and how this structure might just save us all.
4:45 PM
5:15 PM
more new covenants
someones gonna make a new covenant proposal during this hackathon... may as well see what is out there
5:15 PM
5:45 PM
protecc pleb w vault

tbd

how protecc coin. coin in danger. pleb no like coin in danger. wat do?
5:45 PM
6:15 PM
wellness party
we dont need a party the next 24 hours is gonna be hell, plus miami etc, let's chill out and relax a little before crunchtime.
6:15 PM
7:00 PM
dinner
dinner time, jamaican jerk chicken, fish fry, vegan opts, and more.
7:00 PM
8:00 PM
Hackathon Kickoff
let's get this party started -- it's time to hack.
7:00 PM
7:05 PM
dont make your project doodoo for doodooheads
the choice is yours. but if you want your project to not look like a steaming pileah, bentricia and s-d-l are giving you hot tips to make your project polished on the inside and out. more than superficial beauty, this breakdown is going to help you think about user experience and not just pixel pushing.
9:00 PM
10:00 PM
venue closeup for evening
you don't have to go home, but you can't stay here (c u tmw)
11:30 PM
11:59 AM
day 2 hackathon: april 5th 2022
topic
speaker
description
start
end
breakfast of champagnes

andre

im not sure mimosas are a good idea, but i'll be having one. and cookies, cafe con leche or soyleche, and fruit for the vegans.
9:00 AM
10:00 AM
team registration deadline
we need ur hacker id to ensure hackathon integrity.
10:00 AM
10:30 AM
the design crit
let's see if you learned anything last night. our resident bitcoin design aces are gonna hit you up with some last minute design crits (as a group, 5-10 minutes per team) to help you get your project to shine when you demo it -- focus will be on things you can get done in the next couple hours to make that 60% done project feel more like an 80% done.
10:00 AM
11:00 AM
energy goo

the power you need

we know bitcoiners like artificial foods, so we'll have the energy goo you deserve... jk it's jamba juices to power through the push.
12:00 PM
1:00 PM
Submissions Due
all good things must come to an end.
2:00 PM
2:15 PM
ur not urslef eat a snickers™
u need some brain food to bring your a game for the judges.
2:15 PM
3:00 PM
presentations / demos

you

make us swipe right on your project
3:00 PM
4:30 PM
judge deliberation
no eavesdropping
4:30 PM
5:15 PM
awards
no participation trophies
5:15 PM
5:30 PM
banquet
mediterranean banquet to celebrate the plebs
5:30 PM
6:30 PM
we <3 plebs,
RESOURCES
To add resources, please open a PR and ping jeremy on the github.
Learn Rust
Sapio
Sapio Book here
Miniscript
BDK